Key Information
Dates: June 19 – July 9, 2022
Location: In-Person
Tuition: $3300
($300 non-refundable deposit required for registration)
We are pleased to announce that the California National Debate Institute will be in-person for the summer of 2022. Please note that proof of vaccination against COVID-19 is required for all students and staff.
Students will be guaranteed low student-to-staff ratios, greater access to more of our staff, and one of the most competitive tuition rates in the country. As well as a humane schedule!
Our staff is one of the best in the country! Students will be provided with high-level instruction that will prepare them for a competitive and successful debate season.
The CNDI brings together some of the brightest and hardest working high school coaches, college coaches and current college debaters to provide students a variety of educational perspectives. The institute has a strong commitment to maintaining a low student-to-staff ratio that ensures individualized coaching. A special emphasis is placed on helping students refine their speaking and argument techniques through a number of practice debates and speeches, as well as an end-of-camp tournament. Students will be provided with a diverse set of affirmative and negative arguments when they arrive so practice debates and speeches can begin on the first day. Finally, participants have access to the facilities and resources of the country's leading public university to help them develop their research skills.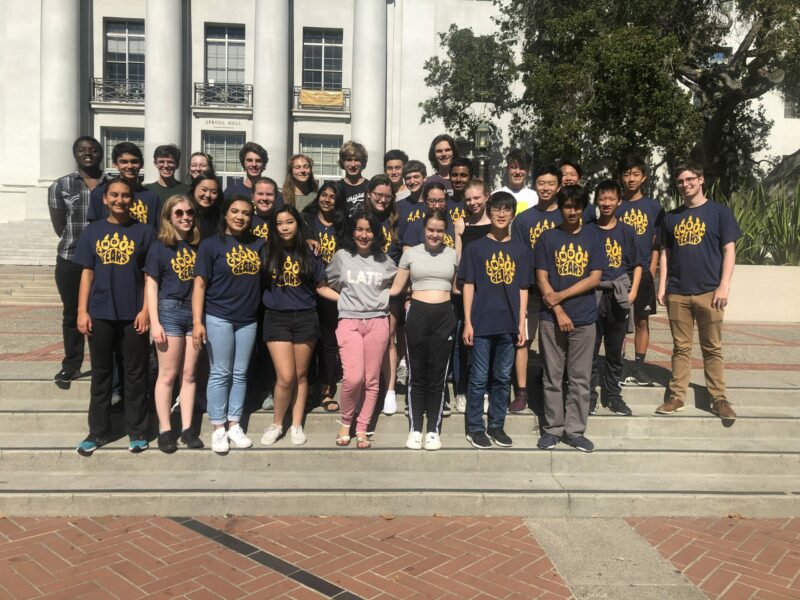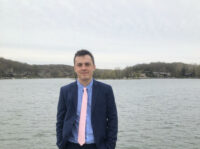 Dylan Willett
University of Missouri-Kansas City
Dylan Willett is a senior at the University of Missouri-Kansas City studying Political Science. Besides his own competitive success, he has coached multiple schools and teams to TOC bids across different spectrums of argumentation. He was the primary on-site coach for the first international team to qualify to the TOC and works closely with all of the Asian Debate League students. His teams have also won and been in late elimination rounds of TOC tournaments across the country.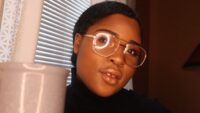 Jazmine Pickens
Bay Area Urban Debate League
Jazmine Pickens has been involved in policy debate for almost a decade including roles as a student and debater as well as a teacher and instructor. In High School she debated at C.K. McClatchy and went on to debate at the University of Oklahoma where she was a 3X qualifier to the NDT, a 2018 quarter finalist and 2019 Octafinalist. During her senior year she received a first-round At- large Bid to the National tournament as well as became the 2019 CEDA National Champion. She has worked at several debate camps throughout her career for both the national circuit and for UDL's. She currently works with USC's competitive collegiate team as well as is the East Bay Program Lead for the Bay Area Urban Debate League. She enjoys the process of teaching and scholarship and looks forward to working with students of all different skill types and backgrounds.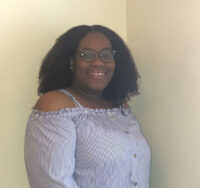 Vida Chiri
Liberty University
Vida competed in Policy debate for University High School (NJ) and competed in policy debate in college for Liberty University (VA). She holds Master's degree in Human Services Counseling at Liberty University.
As a high school coach, Vida has coached debaters to win or advance to the late elims of major national and regional tournaments like Lexington, Lakeland, NDCA Nationals, Tournament of Champions, and NSDA Nationals. She has coached various students across LD and Policy debate to the Tournament of Champions.
As a college debater for Liberty University, Vida qualified for and advanced to the elimination rounds at the National Debate Tournament for three years in a row, with an octofinal appearance in 2016. She has advanced to late eliminations of the Cross Examination Debate Association Nationals, reaching finals in 2016.
As a college debate coach, Vida has also experienced much success. Her students have been awarded a first-round at-large to the National Debate Tournament and have advanced to elims of every major national tournament such as GSU, Weber, Wake Forest, Gonzaga, Cal Swings, Rutgers RR, Northwestern, Gonzaga, and the NDT.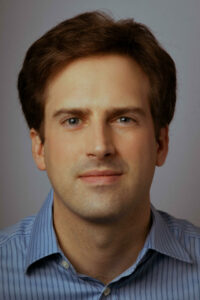 Scott Wheeler
Palos Verdes Peninsula
Scott has been the Director of Debate at Peninsula High School since 2016, where he was previously head coach of policy and Lincoln-Douglas debate beginning in 2013. In that time, Scott's students have won, among others, the St. Marks tournament, Lexington, Stanford, CPS, Blake, Emory, Loyola, Greenhill, St. Marks, MBA, Berkeley, NSDA nationals, and the Dukes and Bailey Cup. Peninsula has also won four state championships and qualified dozens of students to the TOC. Scott has a BS in Communication from Northwestern and is an MFA candidate in Pepperdine's College of Communication. This is his sixth year teaching at CNDI.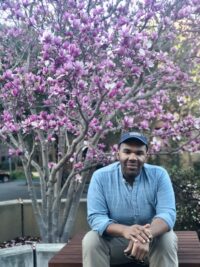 George Weddington
University of Rochester Debate Union
George Weddington is currently a sociology PhD student at the University of Pittsburgh and an Assistant Director with the University of Rochester Debate Union. His research primarily focuses on race and social movements, with a specific focus on Black activism and policing.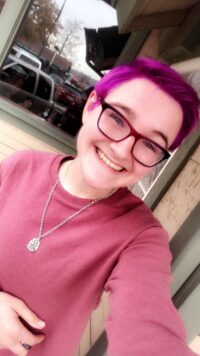 Max Reese
University of Nevada Las Vegas
Max Reese is a former debater at McQueen high school, and current frosh debater at University of Nevada, Las Vegas (majoring in English and Spanish). At McQueen, they were in late elimination rounds at nearly every tournament attended, and their partnership qualified to and got to octa-finals of the TOC their senior year. This year, they have been to many major national tournaments and participated in high-level competition there. Secondarily, they now coach for McQueen high school, and coached both of McQueen's teams to qualify to the TOC and through many elimination rounds.